In South Dakota's Meade County, the site of the Sturgis Motorcycle Rally, just 37 percent of the residents are fully COVID vaccinated before the annual event that is expected to attract more than 700,000 people, the Associated Press reported.
Health experts called the Sturgis rally a "superspreader" after it was held last year, leading to 463 COVID-19 infections among attendees.
This year's rally, which attracts many travelers, is scheduled to take place Aug. 6-15.
Although South Dakota has seen lower rates of summer COVID-19 cases compared to last year, Dr. Doug Lehmann, the head of a Rapid City health clinic, said the event is "sort of the perfect storm for pandemic spread," to the AP.
Retired South Dakota physician Dr. Jim Buchanan said that "there's a lot of forces that are coming together to make it potentially worse (than last year)."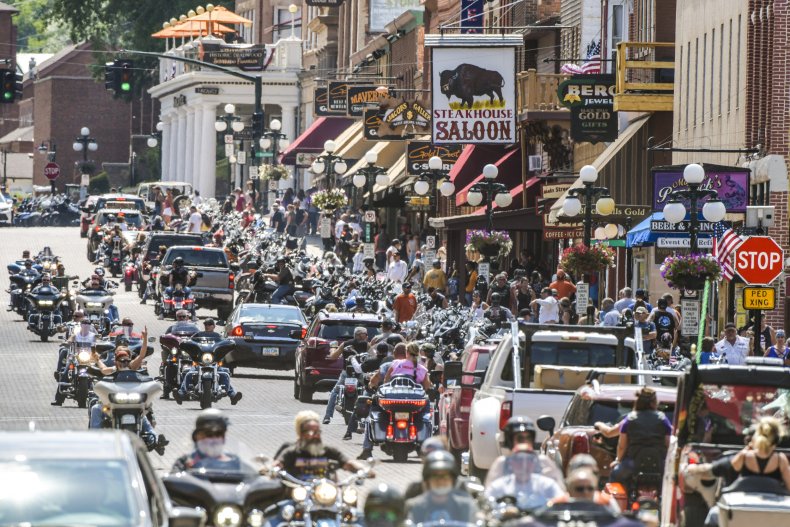 …
Read More