Like other manufacturers, Mazda is heavily invested in the utility vehicle market. In the compact segment, this automaker offers two distinct models – the CX-5 and the all-new CX-50.
The first choice targets mainstream buyers; the second aims for premium shoppers. Both offer design flair, standard all-wheel drive, and an available turbocharged engine.
2023 Mazda CX-5 Review
Mazda offers the 2023 CX-5 in eight grades – 2.5 S ($26,700), 2.5 S Select ($28,500), 2.5 S Preferred ($29,590), 2.5 S Carbon Edition ($30,500), 2.5 S Premium ($32,400), 2.5 S Premium Plus ($35,500), 2.5 Turbo ($36,850), and 2.5 Turbo Signature ($39,650).
All models come with standard all-wheel drive and a four-cylinder engine. Add $1,275 for the destination fee.
The CX-5 was last fully redesigned in 2017. For 2023 there are no significant changes. The CX-50, which rolled out for 2023, is not a derivative. Instead, it is based on a fresh platform that is four inches longer between the wheels. We recommend shoppers test both models before making a decision.
Exterior Remarks
Mazda's current design language gives the CX-5 an upmarket look. It also might be credited with pushing competitors to improve their offerings. That's a far cry from the early 2010s when a series of bland models dominated the segment.
A gaping grille and narrow LED headlamps mark the front fascia with a narrow lower air intake adding a sporty touch. From bumper to bumper, the CX-5 offers a tidy look with no wasted sheet metal. This SUV's profile is clean with a raised beltline that kicks up as it meets the rear roof pillars.
Signature lines, body sculpting, and a choice of aluminum-alloy wheel options are also present. From the rear, the look is simple with wraparound rear lights, light reflectors, and dual exhaust ports with the turbo models.
Automatic LED headlights, alloy wheels, power side mirrors, and a manual liftgate come standard. Available features include automatic-leveling headlights, heated and power-folding side mirrors, dual-zone climate control, and a power liftgate are available. 
Interior Highlights
One of the strong suits of this Mazda is its interior. It isn't opulent nor is it flamboyant. What it offers is a simple design with clean lines and a dashboard that sits low for optimum forward views.
Move up through the grade range and Mazda swaps out the black touchpoints for genuine wood and leather. That doesn't place it on the same level as the CX-50, but it makes for a nicer look than what's offered by the Ford Escape and Chevrolet Equinox.
The CX-5 is most comfortable for four, but suitable for five in a pinch.  It comes with 30.8 cubic feet of standard cargo space and 59.3 cubic feet with the rear seat folded. That's considerably less than the 36.5/74.1 cubic feet found in the Nissan Rogue.
Mazda equips the CX-5 with a push-button start, standard cloth seats, power front seats, and a 40/20/40 split fold-down rear seat with a reclining feature.
Move up through the model range and features such as a heated steering wheel, heated and ventilated front seats, leather-covered seats, heated rear seats, and ambient cabin lighting come into play.
Technology Features
Mazda supplies the CX-5 with a 10.3-inch infotainment system screen, a size rivaling the current industry standard. However, unlike its competitors, the screen doesn't feature touchscreen control, unless connected with either the included Android Auto and Apple CarPlay smartphone apps. Otherwise, a control dial manages the system, and it is irritating to use.
Not only is it an unnecessary and outmoded method of interacting with the infotainment, it is difficult to search for the correct radio station. This feature represents a full demerit on our part and likely causes some consumers to consider competing choices.
The base grade comes with a 4-speaker audio system, Bluetooth, and two USB ports. Most grades have a 6-speaker audio package; a 10-speaker Bose audio system is available. Two additional USB ports for the rear seating area come with all but the base model. HD Radio, navigation, and a wireless charging pad are available.
Safety Features
Mazda equips all grades with adaptive cruise control, automatic emergency braking, active lane control, and blind-spot monitoring. These features match or are better than the industry standard.
The top-trim Turbo Signature model brings in features not available elsewhere. These include a surround-view monitor, traffic sign recognition, driver attention alert, traffic jam assist, and a Smart City Brake Support-Reverse system. 
Powertrain Choices
All Mazda CX-5 models come with a 2.5-liter four-cylinder engine. It is what the grade represents that determines whether the engine is naturally aspirated or turbocharged. Most grades, though, come with the standard engine that produces 187 horsepower and 186 pound-feet of torque. 
The two top grades benefit from the turbocharged version. This one develops 227/256 horsepower and 310/320 pound-feet of torque. The first set of numbers represents when the vehicle is fueled with regular-grade gasoline; the second set is with premium fuel. 
Both engine choices work with a 6-speed automatic transmission. That's at least two fewer cogs than most competitors, resulting in a notable disadvantage in fuel economy.
Indeed, the standard model makes 24/30/26 mpg city/highway/combined, while the turbo comes in at 22/27/24 mpg. On the other hand, the Toyota RAV4 averages 30 mpg and works with 8-speed automatic transmission. 
Driving Highlights
Two different engine choices make for a night and day driving experience. The standard engine is not especially inspiring, but that's not unusual in a segment where engine power typically is not the priority. Adding a few more cogs to the transmission would enhance responsiveness, but here we are.
The choice engine is the turbo, but that adds $10,000 to the cost compared to the base model. Still, the turbo delivers a spirited drive although some lag is noted. For anyone with a need for speed, this engine satisfies.
Even so, it isn't as quick as you might expect, as it delivers a 0-60 mph time of 6.8 seconds, according to Motor Trend. Still, that's 1.5 seconds off the pace of the standard model.
Driving the CX-5 imbues confidence, as it supplies a feel that's not unlike Mazda's car models, including the Mazda3. The weighted steering feels great when engaging in spirited driving, but it becomes tiresome after a while.
The standard all-wheel-drive system is useful and shifts some power rearward automatically. But we think Subaru's system is better and faster, as it shifts power to the rear and the sides rapidly. We praise the Mazda's suspension system for its comfortable ride. It soaks up most bumps with ease. 
The CX-5 in turbo form won't be found on many tracks nor does it make for an autocross participant. But for everyday use with the occasional backroad burn, it is a satisfying driver.
Mazda CX-5 Considerations
Mazda is mum on the future of the CX-5. We do not see much of a point in offering two models as they do now, given that there is much overlapping, especially with powertrain choices. Besides, the CX-50 is larger and therefore roomier with more premium features available.
We believe, though, that starting your search with the CX-5 Select grade brings strong value, with an under $30,000 price point attainable, including the destination charge. With standard all-wheel drive, that's another benefit that makes the CX-5 worth considering.
Those considering the CX-5 may also be looking at the Toyota RAV4, Nissan Rogue, Hyundai Tucson, and Honda CR-V.
---
Photos copyright Auto Trends Magazine. All rights reserved.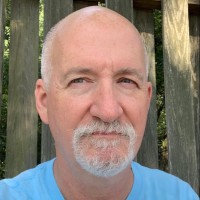 Latest posts by Matthew Keegan
(see all)