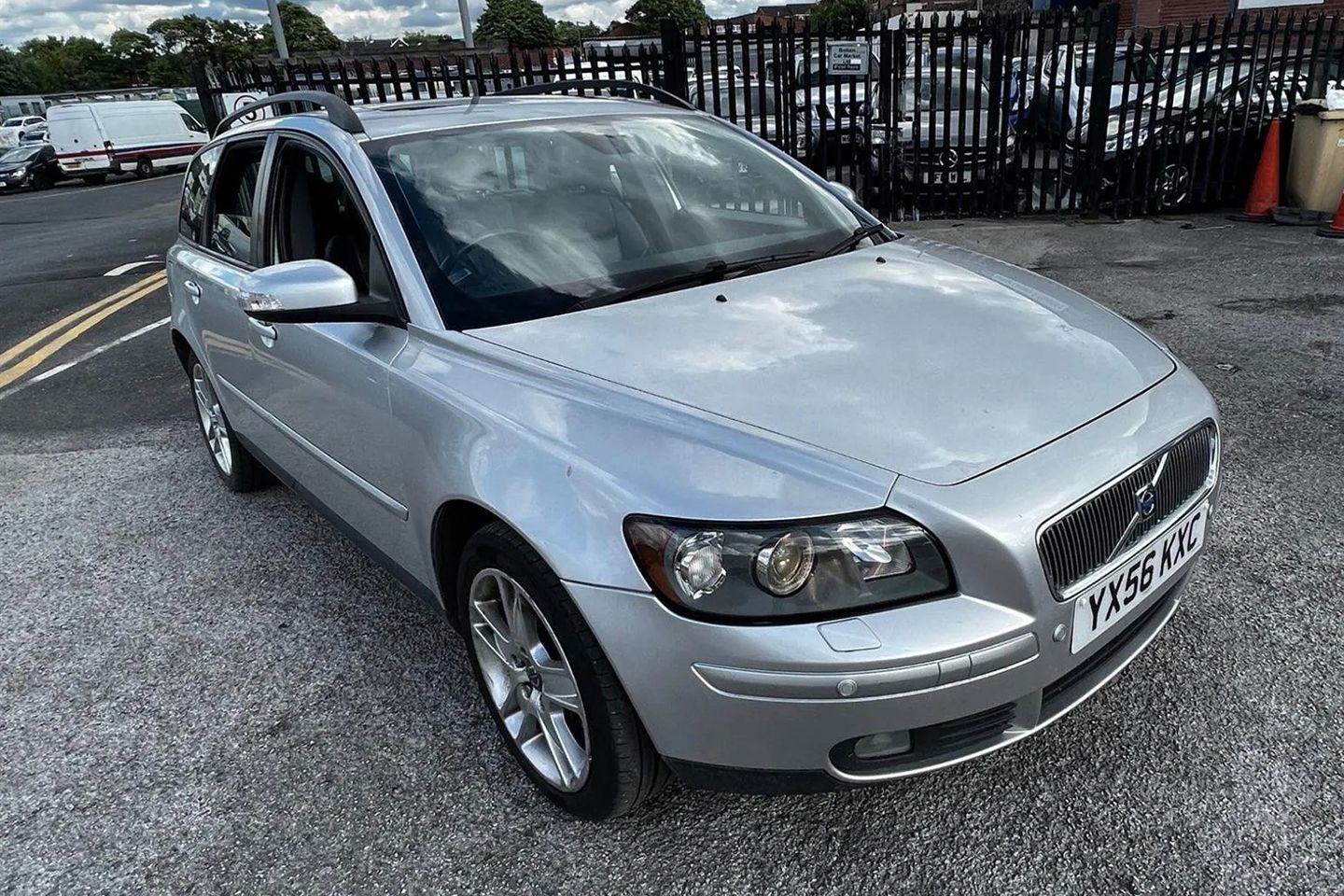 Something rather special this week in the sculpted shape of this rare and rorty Volvo V50 T5, 220hp of Scandi goodness in a light-pressure turbocharged straight-five shaped cake.
Many of you won't be old enough to have heard live the soul-stirring wail of the five-pot rally cars of old and as such won't be remotely interested in the news that, before he became clinically sedentary, Shed was an enthusiastic follower of the rally scene. One of his strongest memories is the sight and sound of Armin Schwarz's lumbering Audi 200 Turbo hammering through the Kielder Forest in the late 1980s. The icy single track 'road' was almost impossible to walk on, let alone drive along, but Schwartz was maxed out in a car that looked far better suited to minicabbing than rally stage monstering. Shed will never be able to describe the noise it made. Nor will he ever be able to forget it.
Suitably tuned, a rally version of the Volvo V50 T5 would have been equally incongruous and therefore equally memorable pounding through those frozen forests in the early 2000s. Sadly Volvo never went down that route, but the 2.5-litre turbo five still made a characterful road engine for the V50. Thus equipped, the T5's top whack was 149mph and the 0-62 came up in 6.9 seconds, so it wasn't a slow car. Oddly, though, it never felt especially quick either. That was the thing with five-cylinder motors. They had a very relaxed quality about them. The one on the V50 T5 was fairly heavily silenced, too. Peak power didn't come in until 5,000rpm, while the 236lb ft peak torque arrived at just 1,500rpm, a bonkers gap that made it hard to find any sort of sweet spot.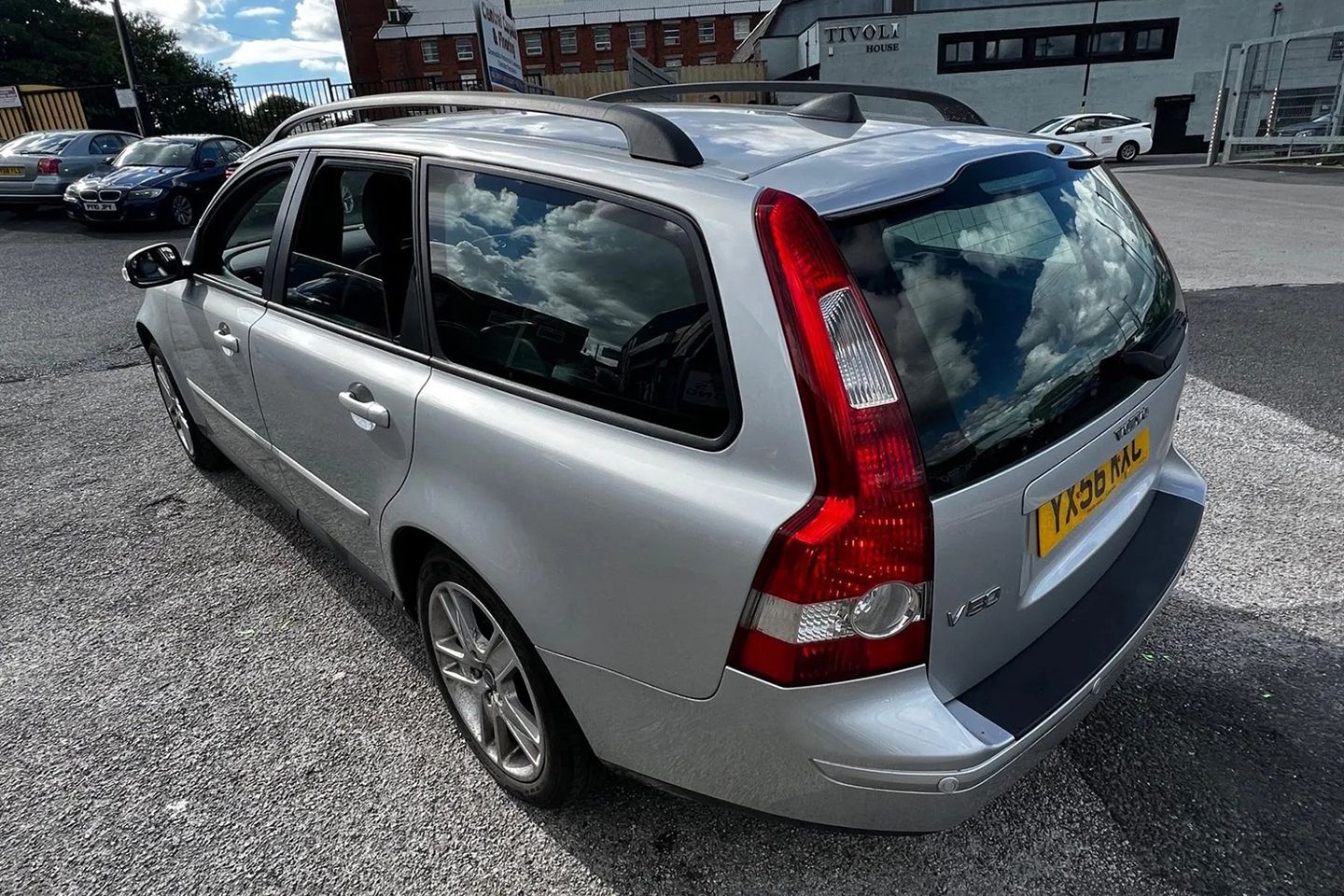 When these V50 range-toppers came out in 2004 a few scribblers asked what the point of the petrol was when the 2.0 diesel version produced the same amount of torque as the 2.5 petrol, and the 2.4 D5 diesel generated a lot more. The correct PistonHeads answer was that no rally car worth talking about had ever used a diesel engine.
Somehow this particular T5 seems to have accumulated 25,000 miles between June 2019 and June 2021. That wouldn't be worth commenting on were it not for the fact that the car doesn't appear to have reported for an MOT test in 2020. Those of you who haven't made an early start on the Christmas sherry will remember 2020 as the year of big Covid. A lot of MOT tests were postponed at that time but Shed doesn't remember them being completely cancelled. Mind you, he doesn't remember much these days, especially in the cold weather we're having at the moment which he feels has turned his grey matter into the same consistency as the fat balls that he puts out for the birds, a kind action that the postmistress is always thanking him for.
Anyway, we'll skip past that and look at the most recent test in June 2022 which told us of non-serious wear to one front brake disc and some misting on one front shock. Assuming those are easily sorted, what will you end up with? Well, although the V50 shared its chassis with the Ford Focus, Volvo didn't manage to transfer much of the Focus's eerie sense of balance into their baby. It handled okay in a slightly heavy, understeery sort of way, a trait magnified in the Haldex AWD version, but for many Volvo buyers such nuanced handling dynamics very much took a back seat to the more prosaic benefits of solidity, comfort, good cabin heating and excellent audio.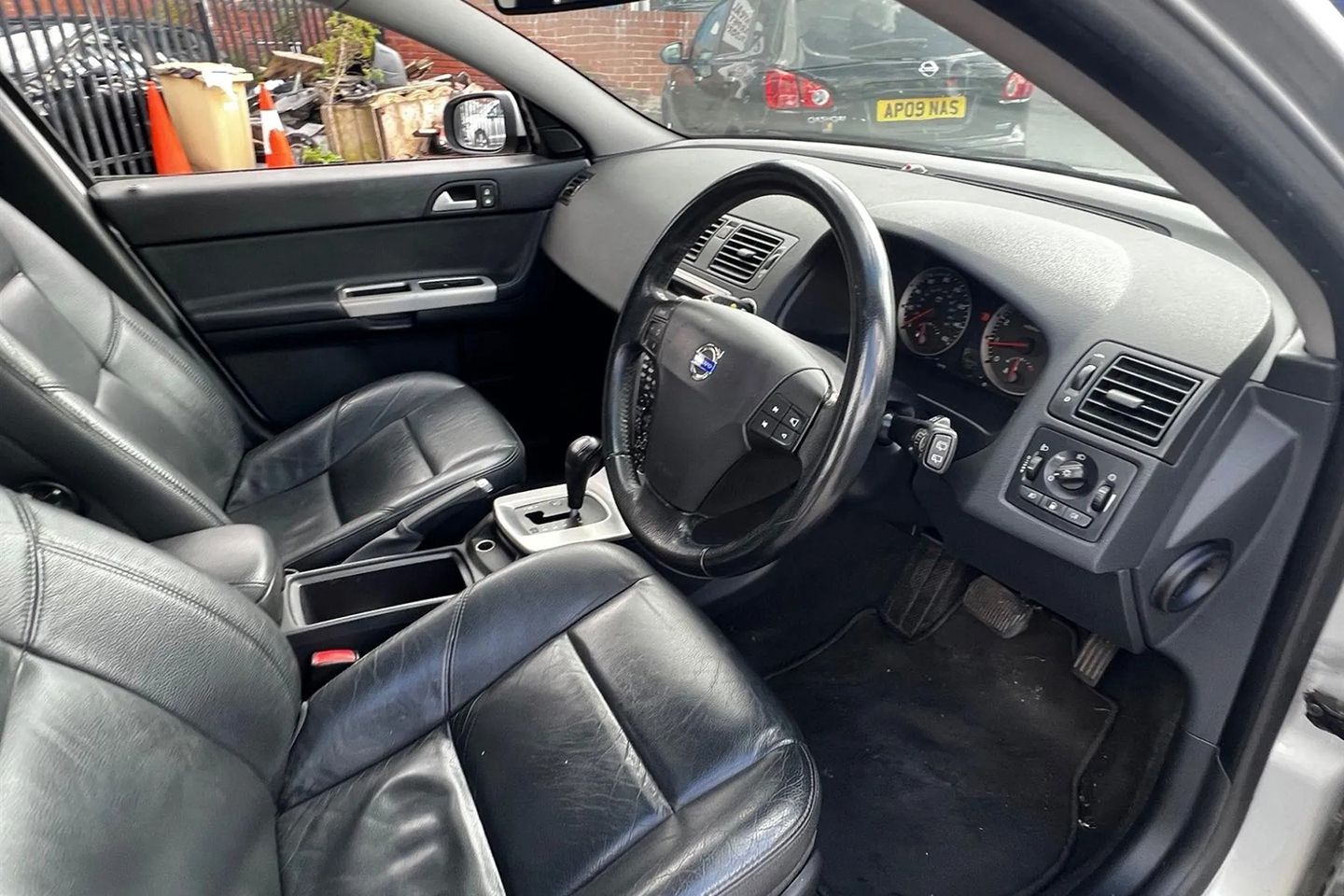 This particular V50 looks smart in silver with black leather and the mileage is 138,000, which is not that high. Nor is the £1,250 price. Shed couldn't find any other T5 2.5s on sale in the UK to compare it with, let alone any that were as cheap. Hardly surprising, really, as T5s only accounted for one in twenty V50 sales worldwide and the 2.5 represented only a small percentage of those. He did see a T5 2.4 170hp petrol from the same year with 139k on the clock going for £1,990, another '06 2.4 with 85,000 miles at £3,992, and yet another '06 2.4 with 53,000 miles at £4,990. Whether anyone is paying these prices is another matter, but it gives you an indication of the value of our £1,250 138,000-miler.
What's the catch, then? Well, those of you who have laid off the absinthe may have noticed a small fly in this T5 pudding, namely the mention in the ad of overheating. As we know, overheating is what posh people do at this time of year. It's an innocent enough pleasure for us humans but when it's happening to a motor car it's not so good. Most of us associate overheating with blown head gaskets. That may be the case here. Then again it might not. These Volvos are known for sticking thermostats. If the engine on this one hasn't actually physically overheated and if there isn't mayonnaise in the radiator instead of coolant this one could turn out to be quite the bargain.
If on the other hand the previous owner simply ignored the overheat warning and carried on driving it, it'll be £1,250 very poorly spent. A bit like the thousands that Shed has spent over the years on domestic ear defenders.