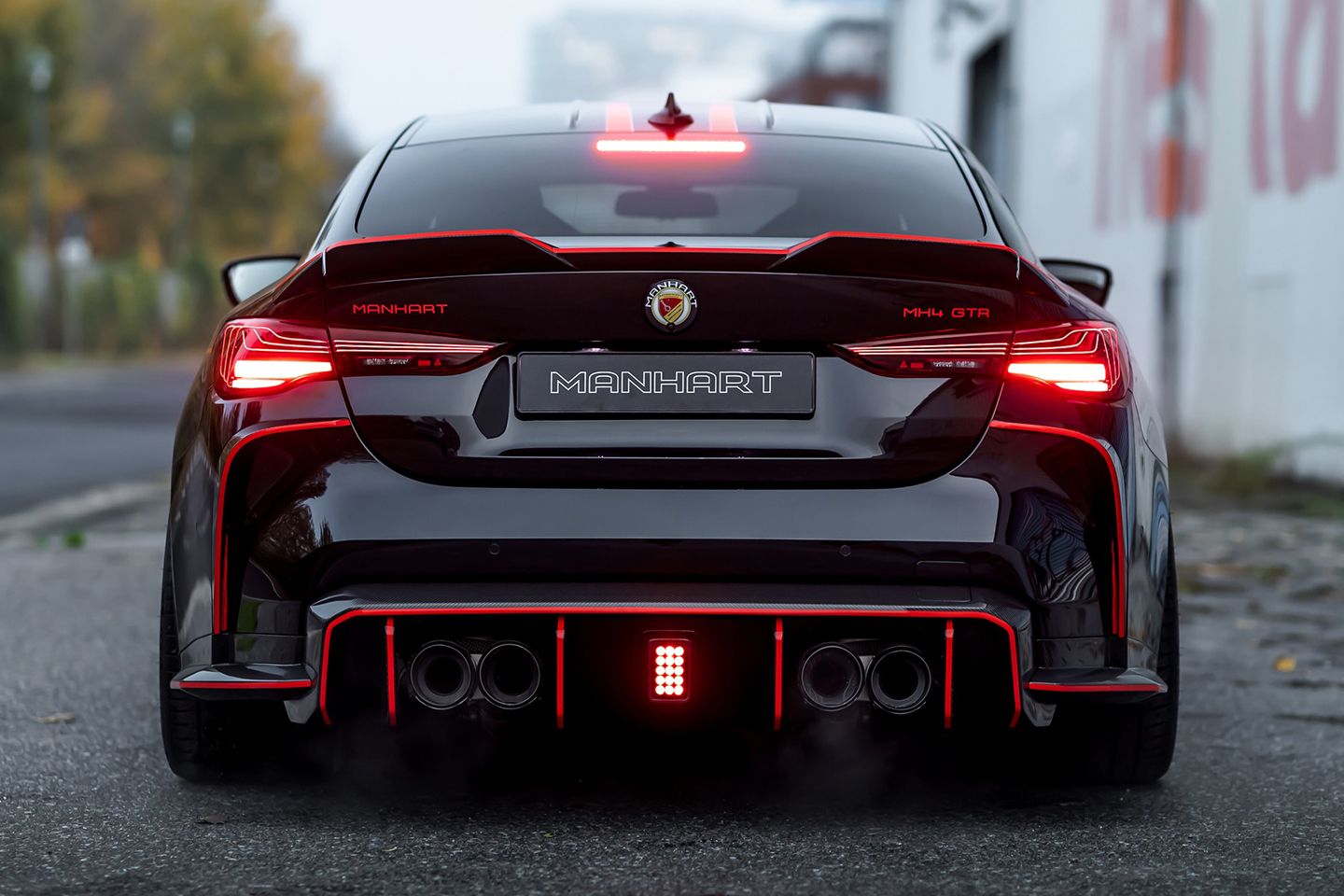 Of all the gripes that might be levelled at the new BMW M4 CSL – too heavy, too expensive, maybe too stiff – the engine is unlikely to come in for any criticism. The S58 3.0-litre twin-turbo straight six is a monster, insatiably urgent and hugely powerful. Maybe it says something of how wild a ride the CSL it, but if ever 550hp felt like a conservative claim, it's in the M4. 
Obviously, none of this was enough for Manhart. It's created another one-off MH4 GTR model from the CSL (as with the M2 CS). Its M4-based Gran Turismo Racing now produces more than 700hp (702, to be precise) as well as 649lb ft, huge numbers for a car already this fast and borderline miraculous for little more than the MHtronik Powerbox, new downpipes and a racier exhaust. The internals are untouched, as are the turbos, and it's making 700hp. No wonder the S58 is getting a reputation for itself.
Interestingly, it seems that the eight-speed auto is untouched. Goodness knows how fast a 700hp M4 CSL actually is once the power reaches the road; nobody at Manhart has been brave enough to test it yet…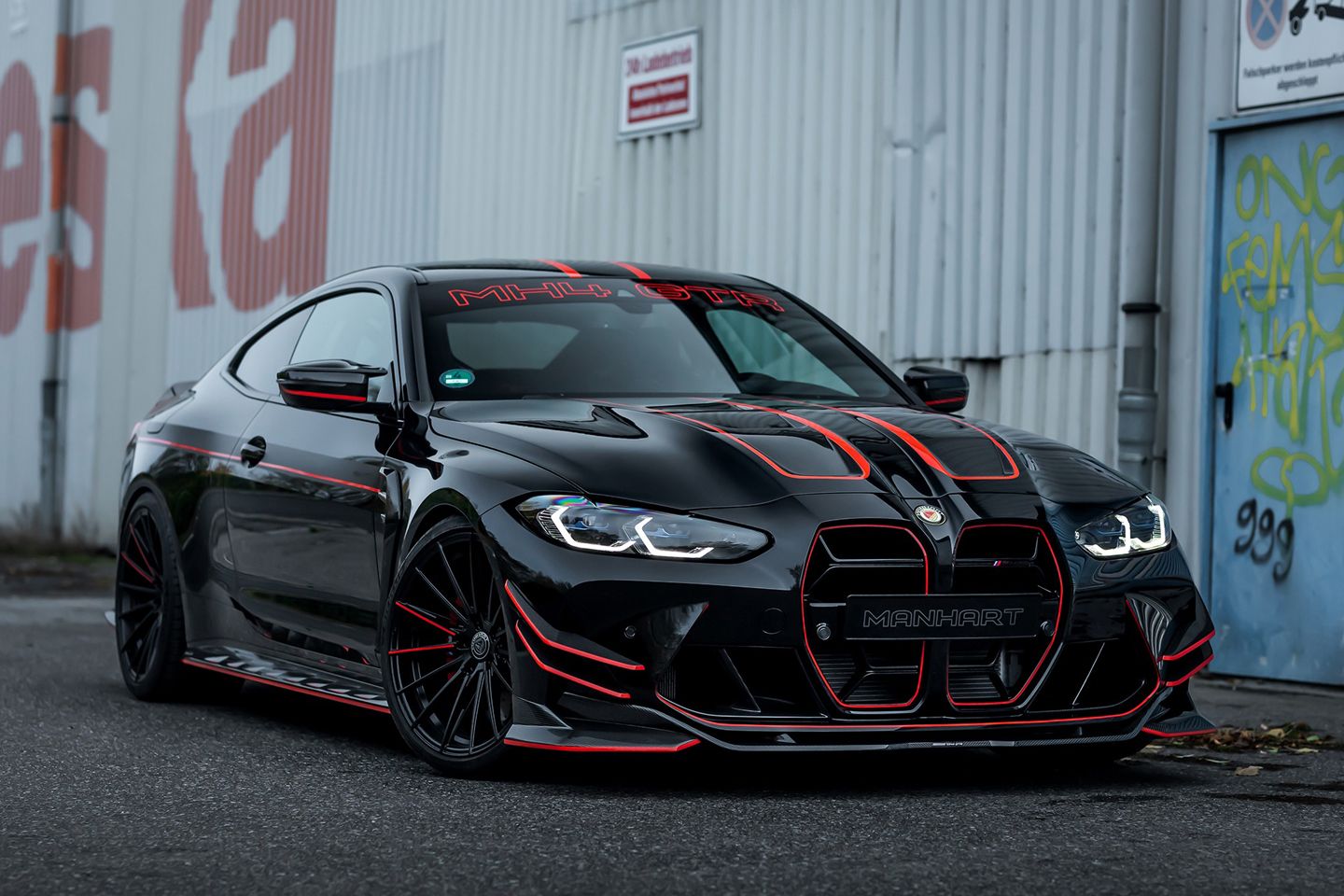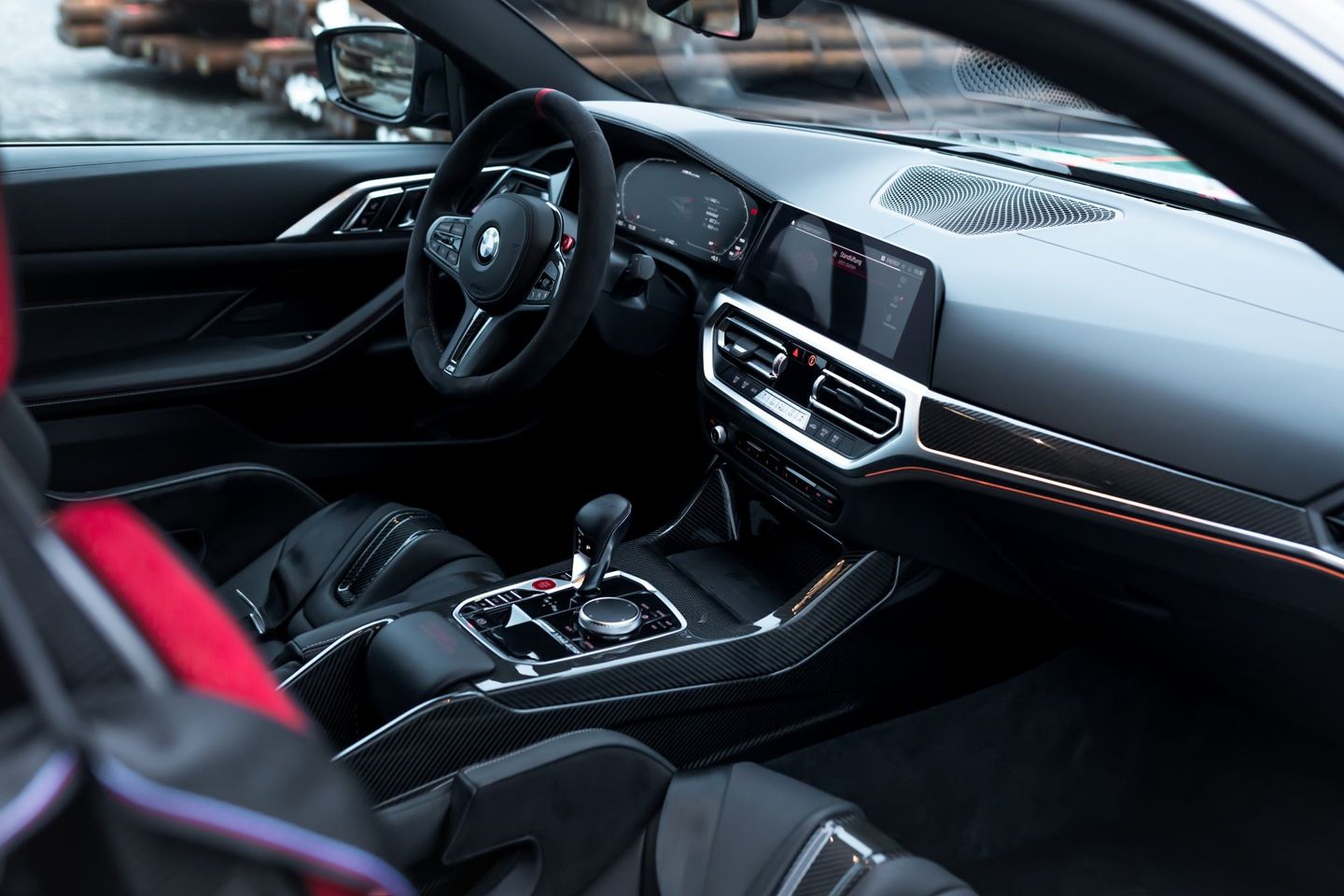 Perhaps more flabbergasting than the power is Manhart's visual overhaul, as it's somehow made an even more, um, arresting CSL. Starting with a black car (white and grey are the other colour options), it's been lowered on H&R springs – rubbishing M's intensive suspension development somewhat – and equipped with a new set of 20-inch wheels. They're black with orange-red accents just like the body, of course. A body that's been pumped up even further, no less, with an 18-piece carbon body kit, comprising everything from louvres to skirts and diffusers to flics. It's hard to imagine anyone needing a CSL with more visual punch, but here's that car. It really is quite hard to stop looking. Good actual Batman Batmobile colour scheme, too.  
If anything, the coolest upgrades are inside the CSL, with Schroth four-point harnesses attached to the roll cage for some proper road racer aggression. Apparently, there's a carbon helmet included in the GTR package, too, which ought to ensure even more attention at a track day.  
Manhart hasn't released a price for this complete car, though it's likely to be phenomenally expensive given the cost of a base CSL and the fact that the carbon bits include €1,900 front flics, a €1,700 rear spoiler, and a €6,000 bonnet. But hold on, there's good news – the power box has 20 per cent off currently. This means 700hp would be just €2,740, or £2,365, away. Which is one way to deal with those pesky GT3s.