COLUMBIA — A Columbia motorcycle dealership employee is the fourth person charged in a parking lot brawl at the shop March 11 that left a man dead.
Dawonda Thomas-Powell, 49 of Columbia, was arrested March 22 and charged with first-degree mob assault and obstruction, the Richland County Sheriff's Department.
Thomas-Powell is an employee at Capital City Cycles, the shop on Two Notch Road where authorities say rival bike gangs clashed in the parking lot and an Aiken County man died from his injuries.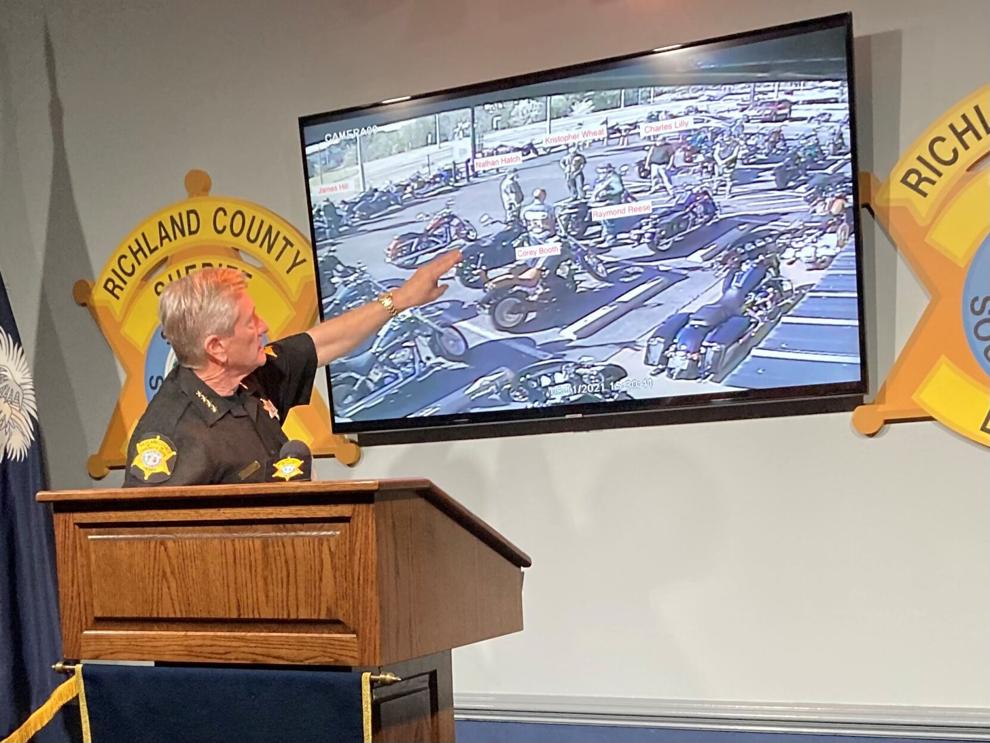 The sheriff's department said in a release that Thomas-Powell allegedly was charge with allegedly conspiring with members of one gang to confront the other. She was also accused of trying to cover up her involvement.

She was booked at Alvin S. Glenn Detention Center and remained jailed March 23 awaiting a bond hearing, online records showed.

Thomas-Powell does not yet have an attorney listed on

…