Earlier this year, Harley-Davidson spun off its electric-powered motorcycle business into its own sub brand. LiveWire, formerly the name of an electric bike manufacturer by the company, is now the electric motorcycle home at the storied manufacturer. The new LiveWire One is the first model to be released under the brand.
Designed for riders in and out of urban areas, LiveWire One has a 146-mile all-electric rage. It can charge from zero to 100 percent in 60 minutes via a DC fast charger. It can go zero to 80 percent in 45 minutes.
The LiveWire One is virtually the same motorcycle as the Harley-Davidson LiveWire. There's a new name, badging, and paint, but otherwise it's the same thing.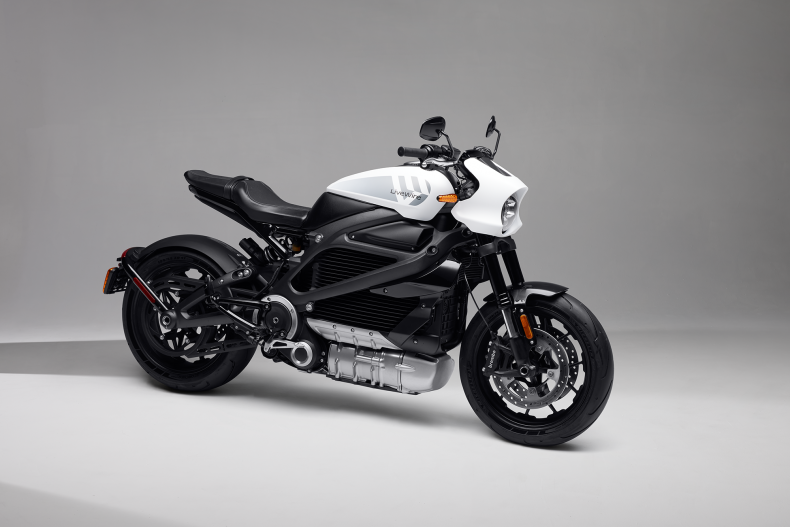 The Harley version of the bike played a supporting role in the latest chapter of the Ewan McGregor and Charley Boorman motorcycle journey. "Love Way Up" chronicles their journey from the tip of South America to Los Angeles. It can be viewed on Apple TV+.
The price tag for the LiveWire One motorcycle has been set to start at $21,999. That's $2,000 more than the starting price of the Nissan Kicks, but far less than the $30,000 price tag of the Harley-Davidson LiveWire. Financing for the model is available via the dealership.
LiveWire One will make its physical debut on July 18 at the International Motorcycle Show in Northern California.
The motorcycle launches in the U.S. this summer and availability in international markets will follow. Customers can view the motorbike today at LiveWire.com or at the 12 LiveWire brand dealerships in California, New York, and Texas. Additional LiveWire dealers are expected to come on line in the autumn.